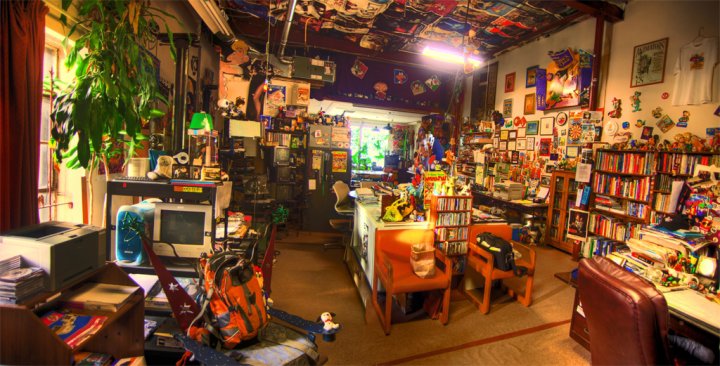 Animatus Studio has been operating in Rochester, NY since 1989. We specialize in traditional animation for film and video, but also handle web animation, 3D and 2D graphics, and video editing. Although schooled in film techniques, most of our recent work has been in video and the digital arena. To this end, we use programs like Photoshop, After Effects, 3D Studio Max, Lightwave, Toonboom, and Adobe Flash. All post-production is done in house on our nonlinear edit systems.
Major clients include Eastman Kodak, Xerox, Mobil, Crystal Pix, and Corning.
In addition to our work in animation, Animatus produced the documentary The End of the Line – Rochester's Subway and later authored the special edition DVD. Animatus provided editing, post-production, and graphics for two Rochester sports documentaries: When Football Was Bigger Than Life – An All-American Story and Irondequoit: Lacrosse Town U.S.A.
Animatus Studio is also home to The Animation Workshop where the knowledge and joy of animation is taught to students of all ages.
Fredrick W. Armstrong – President, Animatus Studio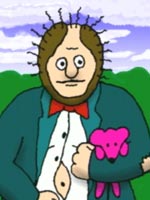 For over three decades, Mr. Armstrong has worked on feature films, documentaries, industrials, commercials and music videos.
He began his professional film career in 1975 creating animated segments for a local retail store, the House of Guitars. In 1980 he moved to New York City where he worked as an animation cameraman under Francis Lee of Film Planning Associates. In 1989, Fred founded Animatus Studio in Rochester.
Continuing to work in live action as well as animation, Fred produced and co-directed "The End of the Line – Rochester's Subway." This award-winning documentary tells the story of the smallest city in America to build and abandon a subway. It has run on PBS and The History Channel.
Fred also acted as Animation Program Director for the High Falls Film Festival from 2001-2012. This annual festival in Rochester focuses on the talents and accomplishments of women in film and video. Fred was instrumental in bringing filmmakers John Canemaker, Faith Hubley, Vicky Jenson, Teresa Drilling, Emily Hubley, and voice talent Nancy Cartwright to the fest.
Another aspect of Fred's career involves being in front of the camera instead if behind it. He has been seen in print, television commercials, and even feature films. From major ad campaigns to low budget horror films, he enjoys all aspects of the medium.  See Fred's acting reel here.
Dave Puls – Creative Director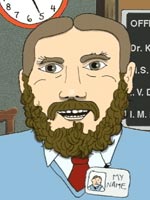 Dave has been a songwriter for over thirty years and has produced twelve albums of original songs. He was a guitarist and arranger for several country rock groups before deciding to focus his musical energies on his own compositions.
Dave earned a B. F. A. in Oil Painting (Old Master Techniques). He then studied Graphic Design for a year before attending an intense summer program at The Animation School in Rochester. These classes inspired him to move into the animation field, and since 1992 he has been the Creative Director at Animatus Studio. Dave wrote and directed the three "Derf the Viking" cartoons and is the creative force behind Fresh Toones. His pieces can be seen on Youtube at youtube.com/davesfreshtoones
Since 1994, Dave has been teaching animation in public schools and at The Animation Workshop at Animatus Studio. No matter what the students' age, he hopes to convey to them the power of presenting their ideas through the use of animation.
The world of animation has allowed Dave to speak with a multitude of voices, using words, music, and graphic imagery.
Mike Boas – Animator – Designer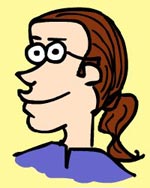 Mike has always loved cartoons. Years of drawing led him to pursue a degree in art from SUNY Geneseo, where he also developed an interest in broadcasting. After graduating, Mike worked for several years at WCMF radio in Rochester. Eventually he discovered that no one could actually see his artwork through the radio, no matter how many times he held it up to the microphone.
Pressing on, he linked up with Animatus Studio as they were working on the first Derf cartoon. He has since designed and animated various Vikings, Norse gods, drunken clowns, and dancing sumo wrestlers. He even contributes voices now and then.
Mike also creates his own pieces, which reflect his love for the horror genre. His adaptation of H.P. Lovecraft's "The Other Gods" has played at film festivals worldwide.
Mike acts as webmaster to AnimatusStudio.com, designing pages and creating original Flash content. His personal website is maddogmovies.com
Psychedelic Animatus photo by Josh Owen