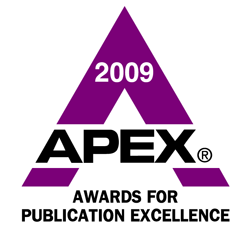 We're proud to announce that the Animatus-produced interactive cartoon "Help Mikey Make It Out" has been named a Grand Winner in the 2009 APEX Annual Awards for Publication Excellence.
Animator Mike Boas worked with illustrator Jennifer Glanton and writer Carolyn Kourofsky of Prevention 1st Foundation to create this educational web adventure. The piece was designed to teach young children about what to do in case of fire.
One challenge in animating the game was allowing for variables, such as whether Mikey's bedroom door would be hot or if there is smoke in the hallway. Because of this, kids and parents can play multiple times for a different experience.
The feedback we've received since last fall has been rewarding, and it's an honor to be associated with this award-winning project.
Visit this site with your family!
http://homefiredrill.org/HelpMikeyMakeItOut.htm
More about the Apex Awards:
http://www.apexawards.com/apexawards.htm