Rochester Short Film Screenings
Join us this week for the Rochester Int'l Film Fest, presented by Movies on a Shoestring. There are four screenings of shorts at the Eastman House, April 23-25.
Friday night at 8PM is the Rochester Premiere of "THANKS TO THE WHISTLEBLOWERS," the latest Fresh Toone from Dave Puls.
Friend of Animatus, Matt Ehlers, will present the insane comedy short, "LUNCH," on Thursday evening at 8PM.
For a full list of shorts playing, visit
http://www.rochesterfilmfest.org/page4/page4.html

The 51st Rochester International Film Festival
A Short Film Festival
Thursday-Saturday, April 23-April 25, 2009
All showings at Dryden Theater
George Eastman House
900 East Avenue
Rochester, New York 14607
Free admission, donations accepted
**********
New Fresh Toones on the Big Screen
Friday April 24th at 8:00 PM
Thanks to the Whistleblowers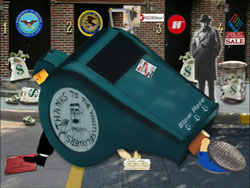 Dave Puls/Animatus Studio
The latest musical short from Puls is an expression of appreciation to a special group of people who risk so much to disclose what is hidden from us.
Free Admission!
For more about Fresh Toones, visit
http://animatusstudio.com/freshtoones
and
http://youtube.com/davesfreshtoones
**********
Plan ahead for summer!
Sign up for Animation Workshops in August.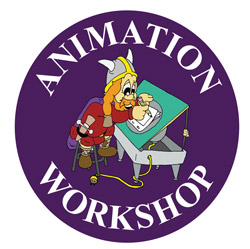 We're now accepting registrations for the Summer Animation Camp at Animatus Studio. If you're making your summer plans, keep us in mind so you don't miss out!
WHEN: Choose Wednesdays or Thursdays in August, 9:30 AM to 3:00 PM each day. See our Schedule for exact dates.
PRICE: $88.00 per week. Sign up for all four weeks and get a 20% discount, for a total of $284.
Visit our website for more info:
http://animatusstudio.com/workshops/summer
**********
Thanks for your support!
Sincerely,
Fred Armstrong
Animatus Studio