Animatus Cartoon Teaches Fire Safety
We at Animatus are particularly proud of our recent collaboration with HomeFireDrill.org. "Help Mikey Make It Out" is an interactive cartoon designed to teach young children about what to do when the smoke alarm goes off.
We worked with illustrator Jennifer Glanton, who had designed the characters for the book, "Mikey Makes a Mess." Our animator, Mike Boas, took the designs and new backgrounds into Flash to color and animate. The result is a unique choose-your-own-adventure style experience.
Visit this site with your family!
http://homefiredrill.org/HelpMikeyMakeItOut.htm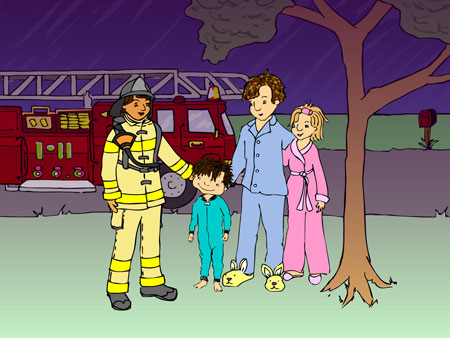 November Animation Workshops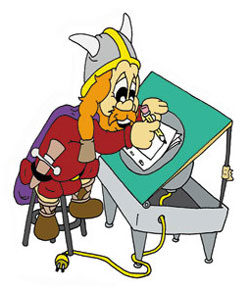 SIGN UP FOR FALL ANIMATION WORKSHOPS
November is quickly approaching and we have limited spaces available! There's just a few spots left in either morning or afternoon sessions, so sign up today.
Fall 2008
Saturdays
November 1, 8, 15, 22
$159
All supplies and equipment usage included. Each student's animation will be showcased on the Animatus website. Tapes or DVDs are available for an additional $10.
Call (585) 232-3949
Or register online at
http://animatusstudio.com/workshops
Coming in 2009:
The Animation Workshop Film Festival
Animatus will be celebrating its 20th Anniversary in 2009, and we want to showcase the work of our Animation Workshop students! Now's the time to work on your own independent cartoon to be included in the Animation Workshop Film Festival.
Each student will be eligible to win prizes, and entry is free for all Animation Workshop students. Selected animators will see their work included on an Animation Workshop DVD compilation, which they will also receive for free.
Come to the November workshops to get started on your entry. Stay tuned for more details in the coming months!