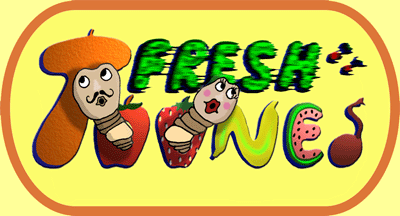 Fresh Toones
Music and Animation by Dave Puls
Dave has been the Creative Director at Animatus Studio since 1992. He has worked on many animated commercials and has directed three Derf the Viking cartoons. Before getting into animation Dave worked for the New York State Mental Health Department for 13 years.
His independent films, called Fresh Toones, have been shown in many festivals throughout the world. His pieces "True Believer" and "Sal Monella's Deli" were trophy winners at the Rochester International Film & Video Festival and were added to their Best of the Fest program. His animation has been broadcast on WXXI-PBS and shown at the Memorial Art Gallery in Rochester, NY.